Web Hosting Terms of Usage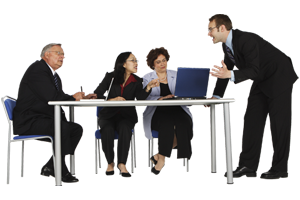 Terms of Service (ToS)
When we were looking to build a website, we had a certain vision in mind. As a LA band we wanted a clean, edgy and professional website. Browsing through the templates, we fancied the "TYPO light" template, and chose it as a base for our website. Since we did not have a lot of initial content, the simple one-page structure suited our needs and allowed us a simple and clear display of our art.
When we were looking to build a website, we had a certain vision in mind. As a LA band we wanted a clean, edgy and professional website. Browsing through the templates, we fancied the "TYPO light" template, and chose it as a base for our website. Since we did not have a lot of initial content, the simple one-page structure suited our needs and allowed us a simple and clear display of our art.When we were looking to build a website, we had a certain vision in mind. As a LA band we wanted a clean, edgy and professional website. Browsing through the templates, we fancied the "TYPO light" template, and chose it as a base for our website. Since we did not have a lot of initial content, the simple one-page structure suited our needs and allowed us a simple and clear display of our art.
Trueline Technologies Pvt Ltd (hereafter TTPL) is an India based registered company providing Internet Hosting and Server Application services agrees to furnish services to the Subscriber/Client, subject to the following Terms of Service (TOS). Use of TTPL's Services constitutes acceptance and agreement to TTPL's Acceptable Usage Policy (AUP) as well as TTPL's Terms of Service (TOS).
All provisions of this contract are subject to the Terms of Service (TOS) of Trueline Technologies Pvt Ltd also known as www.dnspointers.com Hosting Solutions or TTPL and Acceptable Usage Policy (AUP). The AUP may be changed from time-to-time at the discretion of TTPL. Client understands that change to the AUP by the Company shall not begrounds for early contract termination or non-payment.
Payment & Refund
As consideration for TTPL providing the Hosting Services hereunder, Client agrees to pay TTPL the necessary subscription fee based on the hosting plan and billing terms subscribed to. All sales are final to all delivered services and we provide NO REFUND unless otherwise stated or advertised in a promotion (proof required). It is considered delivered services upon Client's use of provided account user name and password to access our network & services. TTPL shall only provide full or partial payment refund when TTPL failed to deliver Client ordered hosting services within 2 working days after receipt of payment. TTPL reserves the right to deny Client the use of any payment method for, but not limited to, abuse or misuse of a payment method. All fraudulent payment and filing of payment disputes/chargebacks will be subjected to immediate termination of your account/service as you are deemed to have not paid for the service.
Invoicing for Service renewals
TTPL shall send invoice and payment reminder at least 10 days before due date unless custom arrangement has been mutually agreed.
Provision of Services
TTPL will provide Client with the Services ordered that are described in the Hosting Package/Features after passing preliminary examination and validation of Client's provided details and payment by our automated fraud detection system or manually by our staff within the maximum period of no more than 2 working days. All suspected fraudulent orders shall be subjected for immediate account termination. TTPL reserves the right to refuse any Client and or withdraw any hosting plans, feature and specifications as advertised by providing at least 2-days written notice to affected Clients.
Contact Information
You agree to provide TTPL with accurate and complete contact information. Contact information means any data relating to your identity, electronic mail, and street address, or telephone and fax number, or any other information that you provide to TTPL in order to receive or to continue receiving services. Further, you agree to provide with updated contact information within a reasonable period of time following the change in circumstance that creates the need for updated information, providing false or misleading information shall result in immediate account termination with no refund.
Account Cancellation
Client must submit service cancellations by opening a ticket through our client portal or using the portal's service cancellation request at least 7 days but not more than 30 days before the end of the service's billing cycle. Cancellation requests are not accepted through phone, email, fax, or any other method besides through opening a ticket through our client portal. You must have all account information to cancel an account. Only the authorized account holder may cancel the account. In the event of cancellation, Client will automatically be billed for any excess bandwidth usage during the then-current monthly billing cycle. All terminated accounts that doesn't undergo to proper account cancellation procedure will be totally blacklisted from accessing our websites and shall be deemed as undesirable Client with no possibility of requiring any services with us in the future.
Suspension of Service
TTPL shall suspend all provided services before or after 48 hours of accounts overdue and will be automatically subject to service termination within further 24 Hours unless otherwise prior arrangement has been mutually agreed. Repeated suspension due to overdue invoices may result in INR 100.00 or the outstanding balance has been received in full. If all services on an active account are deactivated all outstanding invoices must be paid in full before any one service will be reactivated. All VPS or hosting services suspended due to violation of terms of service (ToS) on second offence will be liable to pay INR 250.00 reactivation fee.
Harassment and Abuse
TTPL does not tolerate abuse of any kind towards its staffs. This includes all verbal harassment, yelling, swearing, rudeness, threats, and any intentionally disruptive behavior directed at TTPL or any of it's staff or agents. Client agrees to engage us in a professional manner whether in email, helpdesk tickets, live chat, forums, or on the telephone. Any abuse will be construed as a violation of this Terms of Service agreement. No refunds will be provided for any service termination which arises as a result of a violation of this clause.
Digital Millenium Copyright Act (DMCA)
We treat all DMCA take down notices seriously, depending on the nature of offense we will give no more than 24 hours notice for you to look into and comply with DMCA takedown request, failure to do so will result in your account or service suspension, second and subsequent offenses will require payment of at least $5 administrative fee before your service be reactivated for compliance. We reserve the right to immediately terminate your service for copyright infringement violations.
Disclosure to Law Enforcement
The AUP specifically prohibits the use of our service for illegal activities. Therefore, Client agrees that TTPL may disclose any and all subscriber information including assigned IP numbers, account history, account use, etc. to any law enforcement agent who makes a written request without further consent or notification to the Client. In addition, TTPL shall have the right to terminate all service set forth in this Agreement.
SPAM and Unsolicited Commercial Emails (UCE)
SPAM and Unsolicited Commercial Emails (UCE) TTPL takes a zero tolerance approach to the sending of Unsolicited Commercial Email (UCE) or SPAM over the network(s) used by TTPL. Simply put this means that Clients of TTPL may not use or permit others to use our network to transact in UCE. Clients of TTPL may not host, or permit hosting of, sites or information that is advertised by UCE from other networks. In addition, it is not acceptable to transmit bulk email through remote SOCKS, HTTP or other similar proxies who in turn make a SMTP (TCP port 25) connection to the destination mail servers. This technique may result in account suspension or termination. Violations of this policy carry severe penalties, including termination of service. In order to prevent unnecessary blacklisting due to spam. we reserve the right to occasionally sample bulk email being sent from servers.
Violation of TTPL's SPAM policy will result in severe penalties. Upon notification of an alleged violation of our SPAM policy, TTPL will initiate an immediate investigation (within 48 hours of notification). During the investigation, TTPL may restrict Client access to the network to prevent further violations. If a Client is found to be in violation of our SPAM policy, TTPL may, at its sole discretion, restrict, suspend or terminate Client's account. Further, TTPL reserves the right to pursue civil remedies for any costs associated with the investigation of a substantiated policy violation. TTPL may notify law enforcement officials if the violation is believed to be a criminal offense. First violations of this policy will result in an account suspension and will be reviewed for possible immediate termination. A second violation will result in an "Administrative Fee" of at least INR 500.00 and or immediate termination of your account. Users who violate this policy agree that in addition to these "Administrative" penalties, they will pay "Research Fees" not to exceed INR750.00 per hour that TTPL personnel must spend to investigate the matter. Anyone hosting websites or services on their server that support spammers or cause any of our IP space to be listed in any of the various Spam Databases will have their server immediately removed from our network. The server will not be reconnected until such time that you agree to remove ANY and ALL traces of the offending material immediately upon reconnection and agree to allow us access to the server to confirm that all material has been COMPLETELY removed. Severe violations may result in immediate and permanent removal of the server from our network without notice to the Client. Any server guilty of a second violation WILL be immediately and permanently removed from our network without notice.
IP Allocations
All IP addresses which are assigned to Client must be justified per ARIN Guidelines at http://www.arin.net/policy/nrpm.html. If it is determined that IP addresses which have been assigned to Client are not being used in accordance with these guidelines, they may be revoked.
Bandwidth
Client agrees that bandwidth usage shall not exceed the number of gigabytes per month for the services ordered by Client. TTPL will monitor Client's bandwidth usage and will provide usage graphs of bandwidth usage for Client to review in the TTPL's VPSManager or cPanel portal. TTPL shall have the right to take corrective action if Client's bandwidth usage exceeds the amount allocated by Client's service plan ("Allocation"). Such corrective action may include the assessment of additional charges, disconnection or discontinuance of any and all services, or termination of this agreement, which actions may be taken is in TTPL's sole and absolute discretion. TTPL believes in communicating with our clients and will try to work with our clients to resolve any overage issues before taking action which could cause a client's service to become unavailable. Bandwidth usage is measured on a monthly basis coinciding with Client's billing cycle. Both incoming and outgoing traffic are counted.
In the event that a Client exceeds the included allocation, TTPL may, at its sole discretion, collect applicable deposit amount per GB for the projected overage for the month, immediately against Client's credit card on file with TTPL. Client agrees to pay TTPL any additional fees for bandwidth overages within 3 days of the invoicing period at a applicable rate per GB of bandwidth used over the Allocation. Any bandwidth overage bill not paid within three (3) days of invoicing will subject the server and services to suspension. Unused bandwidth allocations cannot be carried over to future months, or applied to other servers.
Technical Support
TTPL agrees to provide reasonable technical support unless otherwise the service is "unamaged/self-managed server hosting" by email or support ticket to Client during TTPL's normal technical support hours. TTPL will provide Client support by telephone if the Client purchased telephonic support time. TTPL's support responsibility to all unmanaged/self-managed hosting services Client is limited to hardware and network related issues. TTPL does not extend it's support service to third party clients or clients of our clients.
Backups
Client is responsible for backing-up their data, we are not responsible for all data loses if Client don't provide their own data back-ups unless otherwise they subscribed to any of our back-up services.
System and Network Security
Users are prohibited from violating or attempting to violate the security of the TTPL. Network. Violations of system or network security may result in civil or criminal liability. TTPL will investigate occurrences, which may involve such violations and may involve, and cooperate with, law enforcement authorities in prosecuting Users who are involved in such violations. These violations include, without limitation: -Accessing data not intended for such User or logging into a server or account, which such User is not authorized to access. -Attempting to probe, scan or test the vulnerability of a system or network or to breach security or authentication measures without proper authorization. -Attempting to interfere with service to any user, host or network, including, without limitation, via means of overloading, "flooding", "mail bombing" or "crashing". -Forging any TCP/IP packet header or any part of the header information in any e-mail or newsgroup posting. -Taking any action in order to obtain services to which such User is not entitled.
Contents Rights (Rights to the Web Site and Content)
With the exception of any Third-Party Materials and Background Technology, Client or copyright owner owns the Client Content."Client Content" means all content or information (including, without limitation, any text, music, sound, photographs, video, graphics, data, or software), in any medium, provided by Client to TTPL. "Third-Party Materials" means any content, software, or other computer programming material that is owned by an entity other than TTPL, and licensed by TTPL or generally available to the public, including Client, under published licensing terms, and that TTPL will use to display or run a Web site. TTPL owns the rights to the design of the web site. If a Client stops paying the monthly fee for the web site upon cancellation the Client is not entitled to use the web site for any purposes what so ever.
Limited License to the Background Technology. "Background Technology" means computer programming/formatting code or operating instructions developed by or for TTPL and used to host or operate the Web site or a Web server in connection with a Web site. Background Technology includes, but is not limited to, any files necessary to make forms, buttons, checkboxes, and similar functions and underlying technology or components, such as style sheets, animation templates, interface programs that link multimedia and other programs, customized graphics manipulation engines, and menu utilities, whether in database form or dynamically driven. Background Technology does not include any Client Content. Client may not duplicate or distribute any Background Technology to any third party without the prior written consent of TTPL. All rights to the Background Technology not expressly granted to Client hereunder are retained by TTPL. Without limiting the foregoing, Client agrees not to reverse-engineer, reverse-assemble, decompile, or otherwise attempt to derive any source code of the Background Technology, except as allowed by law.
Limited License to Content. Client hereby grants to TTPL the limited, nonexclusive right and license to copy, distribute, transmit, display, perform, create derivative works from, modify, and otherwise use and exploit Web site, any Client Content, or any Client Marks provided to TTPL hereunder, solely for the purpose of rendering TTPL' Services under this Agreement or by providing data backup service. Such limited right and license shall extend to no other materials or for any other purpose and will terminate automatically upon termination of this Agreement for any reason.
Content Standards & Copyright Protection
Content Standards. Client agrees not to provide Client Content, and TTPL will not intentionally provide to Clients any content, that (a) infringes on any third party's intellectual property or publicity/privacy rights; (b) violates any applicable law or regulation; (c) is defamatory, violent, clearly harmful, or obscene or pornographic or infringes on citizens' rights; or (d) contains any viruses, Trojan horses, worms, time bombs, cancel bots, or other computer programming routines that are intended to damage or interfere with any system, data, or personal information. If Client is international, then Client agrees to comply with all applicable local and national laws. TTPL reserves the right to refuse any other subject matter it deems inappropriate.
Unlimited Services
Any advertised unmetered means fair-use and without hidden or extra data charges, it is provided in good faith and under "as-is" basis, therefore we would not tolerate abuse that will affect the operations of our own and our provider's network and services. We reserve the right to discuss with you your upgrade options or terminate your unmetered services and or charge you for excess usages if found not in accordance with our TOS and AUP. You are free to use any unmetered services anyway you like as long as it is within our AUP.
Basic and Standard Customer agrees that he/she shall not use more than 5% of CPU processing and / or More than 50 Mb of RAM on any of our shared hosting servers. Unlimited Customer agrees that he/she shall not use more than 10% of CPU processing and /or More than 100 Mb of RAM on any of our Shared Hosting Servers. Any violation of this policy may result in prompt action, in its sole reasonable discretion, including assessment of additional standard charges, disconnection or discontinuance of any and all services, or termination of this service. You are prohibited from excessive consumption of resources, including CPU time, disk space, memory, and session time. You may not use resource-intensive programs which negatively impact other customers or the performances of our network. We reserve the right to terminate or limit such activities.
Warranty Disclaimer.
Except as expressly provided in this Agreement, the Services are provided "as is," and TTPL expressly disclaims all warranties and conditions of any kind, express, implied, or statutory, including, without limitation, the implied warranties of title, non-infringement, merchantability, and fitness for a particular purpose. Interruption of Service: You hereby acknowledge and agree that TTPL will not be liable for any temporary delay, outages or interruptions of the Services. Each party acknowledges that it has not entered into this Agreement in reliance upon any warranty or representation except those specifically set forth herein. Unless an approval process is specified herein or in a Statement, all Hosting provided by TTPL to a Client will be deemed accepted when delivered.
Non-Waiver
Client agrees that TTPL's failure at any time to enforce any of the provisions of this TOS or any right or remedy available hereunder, or at law or equity, or to exercise any option herein provided, shall in no way be construed to be a waiver of such provisions, rights, remedies, or options or in any way to affect the validity of this TOS. The exercise by TTPL of any rights, remedies, or options provided hereunder, or at law or equity, shall not preclude or prejudice TTPL from exercising thereafter the same or other rights, remedies, or options.
Force Majeure
You agree that TTPL is not responsible for any damages, delays, or other failures to fulfill its obligations hereunder as a result of war, fire, strike, riot or insurrection, natural disaster, delay of carriers, governmental order or regulation, complete or partial shutdown of plant, unavailability of materials or equipment from suppliers, failures or blackouts, labor disputes, and/or other occurrences beyond its control whether or not similar to those listed above. Assignment Neither this TOS nor any of the rights, interests or obligations hereunder may be assigned by the Client (whether by operation of law or otherwise) without the prior written consent of TTPL. TTPL may assign this TOS without the consent of Client. Subject to the foregoing, this TOS shall be binding upon, inure to the benefit of and be enforceable by the parties and their respective successors and permitted assigns.
Limitation of Liability.
TTPL's LIABILITY HEREUNDER SHALL NOT EXCEED THE AMOUNT PAID BY Client TO Quick Web DURING (1) MONTH PERIOD BEFORE THE ACTION AROSE. Quick Web SHALL NOT BE LIABLE FOR (A) ANY LOSS OF USE, LOSS OF DATA, OR INTERRUPTION OF BUSINESS OR (B) ANY INDIRECT, SPECIAL, INCIDENTAL, CONSEQUENTIAL, OR PUNITIVE DAMAGES OF ANY KIND (INCLUDING, WITHOUT LIMITATION, LOST PROFITS), REGARDLESS OF THE FORM OR ACTION, WHETHER IN CONTRACT, TORT (INCLUDING NEGLIGENCE), STRICT LIABILITY, OR OTHERWISE, EVEN IF Quick Web HAS BEEN ADVISED OF THE POSSIBILITY OF SUCH DAMAGES. Client ACKNOWLEDGES THAT THESE LIMITATIONS ARE AN ESSENTIAL ELEMENT OF THIS AGREEMENT, AND ABSENT SUCH LIMITATIONS, TTPL WOULD NOT ENTER INTO THIS AGREEMENT.
Misc.
We reserve the right to refuse service to anyone at any time for any reason. TTPL is not responsible for data integrity on equipment reclaimed for non-payment. You, as TTPL's client, are solely responsible for the content stored on and served by your TTPL service. Anything not explicitly stated in this TOS is subject to interpretation at TTPL's sole and absolute discretion.